I'm delighted to announce our first national tour--we'll be performing
IF YOU SEE SOMETHING SAY SOMETHING
,
a monologue about the secret history of the Department of Homeland Security, what it means to be secure, and the price we are willing to pay for it.


SANTA FE

Lensic Performing Arts Center
June 26th to 28th


WASHINGTON DC

Woolly Mammoth Theatre Company
July 11th to 20th


PORTLAND, OR

Time-Based Art Festival
September 11th to 14th


MAINE

Colby College
October 3rd


CHICAGO

Museum of Contemporary Art
October 10th to 12th


NEW YORK

The Public Theater
October 15th to November 30th

We're ecstatic to birth the monologue next week in Santa Fe, where it will be seen by many who know intimately the work of the Los Alamos weapons labs, and then travel to DC so that those who run the Department of Homeland Security can have it in their backyard. After stops in the Northwest, my alma mater, and Chicago, we'll end the tour with a full production at the Public Theater.

Details and ticketing links can be found at mikedaisey.com, and a longer description of the show follows at the end of this email.

This is also the final weekend to see
HOW THEATER FAILED AMERICA
at the Barrow Street Theater. We're booked up for the foreseeable future, so see it now or see it never.

http://www.barrowstreettheatre.com/whats-on/daisey.asp

Be seeing you,

md


***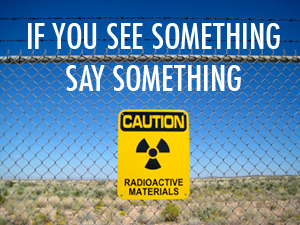 IF YOU SEE SOMETHING SAY SOMETHING


A New Monologue
Created and Performed by Mike Daisey
Directed by Jean-Michele Gregory


About the Show:


Called "the master storyteller" by the New York Times for his groundbreaking monologues, Mike Daisey tackles a story at the heart of our world today: the surprising, secret history of the Department of Homeland Security. This is woven together with the untold story of the father of the neutron bomb—called "the perfect capitalist weapon" for the way it kills civilians while leaving cities and industries intact—and a pilgrimage to the Trinity blast site, where atomic fire rewrote history a half a century ago and ushered in an age of American supremacy. Combining damning fact and searing personal history, Daisey takes us on a journey through the dark heart of America, in search of answers for what it means to be secure, and the price we are willing to pay for it.


Praise for Mike Daisey:


"What distinguishes him from most solo performers is how elegantly he blends personal stories, historical digressions and philosophical ruminations. He has the curiosity of a highly literate dilettante and a preoccupation with alternative histories, secrets large and small, and the fuzzy line where truth and fiction blur. Mr. Daisey's greatest subject is himself."

New York Times


"Sharp-witted, passionately delivered talk about matters both small and huge, at once utterly individual and achingly universal."

Boston Globe


"Daisey's skill is that he is able to talk about the historical and make it human, the personal and make it universal, so that the listener is both informed and transformed."

Paper Magazine


"The insightful hostility of the best comedy."

The New Yorker