Yesterday I was honored to serve as the Judge and High Executor of the annual Intiman Halloween Pumpkin Carving Contest--a pitched, timed battle of skill and daring at which each department battles to the death to determine their supremacy in the upcoming year.
The design elements are crucial to good execution. Mistakes are unacceptable.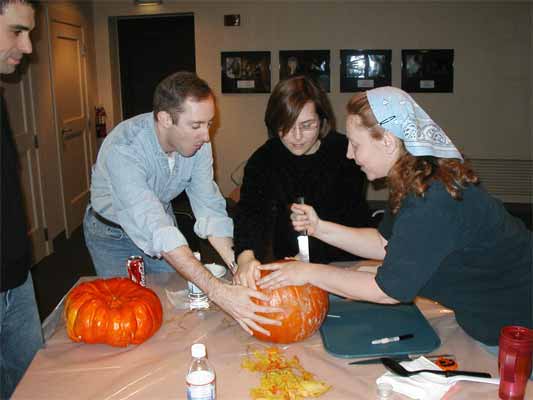 Hold the pumpkin as you would a baby you were sacrificing.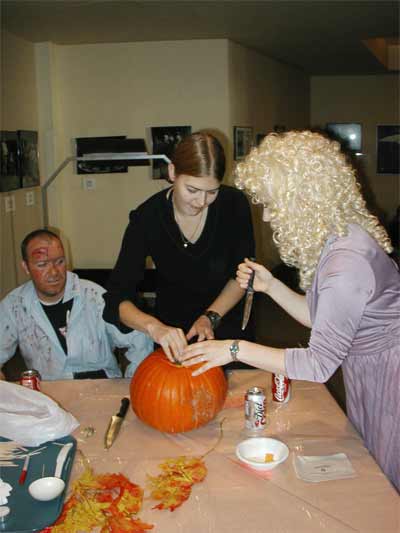 Zombies have low dexterity, and should observe rather than carve.
A masterpiece--disturbing, relevant and likely to scare theatregoers.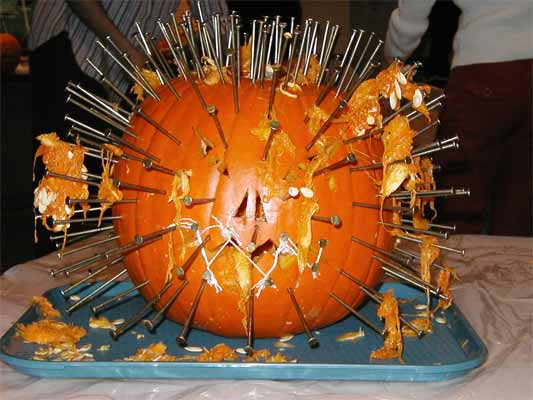 This year's victor--our friends in production understand brutalism, and know how to use nails with aplomb.
Again, my thanks to all the teams that participated, and it is my earnest hope that I'll be able to reprise my role as Judge in the future as I didn't receive nearly enough bribes this time around.