I met Andrew at MacDowell, and am lucky to consider him a friend--he won't read this as he's in Tanzania, but congratulations on getting hitched--nicely done!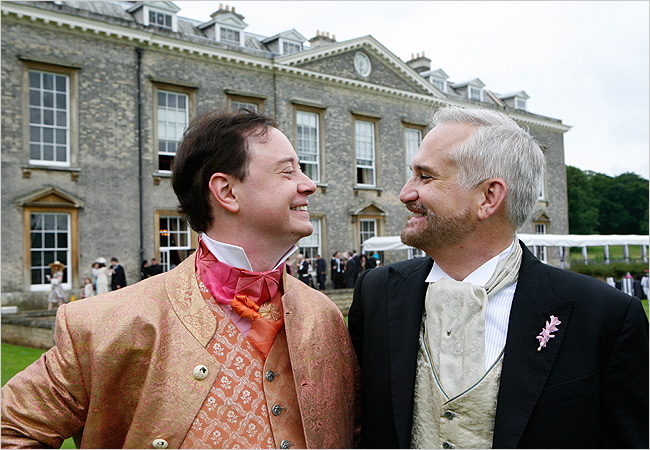 Andrew Solomon and John Habich - New York Times
:

IT was no billet-doux. Certainly, there was nothing in the e-mail message Andrew Solomon sent John Habich six years ago, as they were arranging their first meeting, to suggest that they would one day publicly wed at an English country house.

"I understand you might write something about my book," Mr. Solomon — the author of "The Noonday Demon: An Atlas of Depression" (Scribner 2001), examining depression in personal, cultural, and scientific terms — recalled writing to Mr. Habich, then on the staff of The Minneapolis StarTribune. "Do let me know if you have any questions of a nature such that the author might be of assistance."

But not long into their interview in St. Paul, where Mr. Solomon was on a book promotion tour, Mr. Habich realized that he had been "thwacked by cupid," he said. Mr. Solomon, of New York and London, was smitten, too.