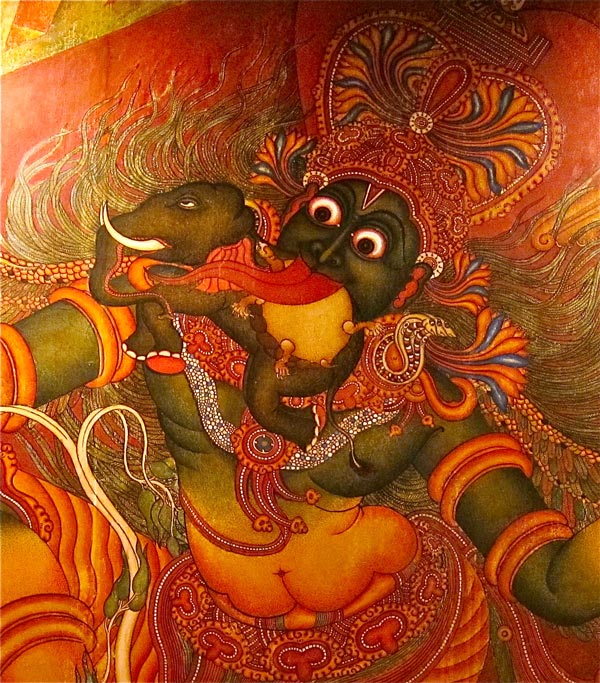 Mike Daisey:
TECHING IN INDIA
ONE NIGHT ONLY
December 28th at 7pm
Joe's Pub

Tickets are limited, and are available at this
link
.
Mike Daisey returns to Joe's Pub with a one night only event: the technicolor story of his five-city tour performing across India last summer. From the slums of Calcutta to the high-tech warrens of India's call centers, from Bollywood prop shops to Bombay curry houses, from the American Consulate's political maneuverings to a multinational corporation's hunger for workers, Daisey takes us on an unforgettable journey across a brilliant and unpredictable land . . . a place where he discovers anew the power of theatrical performance in our time.

"Mike Daisey has a masterful command of his art. Sitting alone at a simple desk, he is all-powerful for 100 minutes. When he wants you to laugh, you laugh; when he wants you to think, you think. He is at all times exactly himself, yet in subtle ways, he winds up speaking for everyone. He doesn't draw you into the stories he tells—instead he shows how, perhaps unawares, you have been part of them all along."

TIME OUT NEW YORK


"Daisey's skill is that he is able to talk about the historical and make it human, the personal and make it universal, so that the listener is both informed and transformed."

PAPER MAGAZINE


"What distinguishes him from most solo performers is how elegantly he blends personal stories, historical digressions and philosophical ruminations. He has the curiosity of a highly literate dilettante and a preoccupation with alternative histories, secrets large and small, and the fuzzy line where truth and fiction blur. Mr. Daisey's greatest subject is himself."

NEW YORK TIMES


MIKE DAISEY has been called "the master storyteller" and "one of the finest solo performers of his generation" by the New York Times for his groundbreaking monologues which weave together autobiography, gonzo journalism, and unscripted performance to tell hilarious and heartbreaking stories that cut to the bone, exposing secret histories and unexpected connections. His monologues include last season's critically acclaimed The Last Cargo Cult, the controversial How Theater Failed America, the six-hour epic Great Men of Genius, the unrepeatable series All Stories Are Fiction, and the international sensation 21 Dog Years. He has performed in venues on five continents, ranging from Off-Broadway at the Public Theater to remote islands in the South Pacific, from the Sydney Opera House to abandoned theaters in post-Communist Tajikistan. He's been a guest on the Late Show with David Letterman, as well as a commentator and contributor to WIRED, Vanity Fair, Slate, Salon, NPR and the BBC. His first film, Layover, was shown at the Cannes Film Festival this year, and a feature film of his monologue If You See Something Say Something is currently in post production. His second book, Rough Magic, a collected anthology of his monologues, will be published next year. He has been nominated for the Outer Critics Circle Award, two Drama League Awards, and is the recipient of the Bay Area Critics Circle Award, four Seattle Times Footlight Awards, a MacDowell Fellowship, and the Sloan Foundation's Galileo Prize.